Inc. 5000 companies rely on Fact.MR's research and consulting expertise to make the right decisions.
A needle in a haystack – that's how finding the right insights seems in a world teeming with data! Today, accessing data isn't the challenge – knowing what it means for your organization, customers, and market is the real ask.
Fact.MR addresses this challenge head-on by providing insights (not data) that are easy to understand and execute. A leading provider of syndicated and custom market research reports, we offer cutting-edge business intelligence to clients from a range of industries.
Our research team is highly qualified to help organizations with their market research needs. In a world where constant disruption is the norm rather than the exception, Fact.MR identifies opportunities and challenges early, and provides its clients the foundation for a winning strategy. Since its inception, we have closely worked with both multinational conglomerates and SMEs. Today, we are proud to count 80% of Fortune 2,000 as our clients.
We provide both qualitative and quantitative research, spanning market forecast, market segmentation, competitor analysis, and consumer sentiment analysis. We also provide bespoke consulting solutions, guiding clients right from initiation to successful market foray. We do this by taking a multidimensional approach to market intelligence, combining the new with the tried-and-tested. Our consultants use our proprietary research technology with advanced market research tools to translate complex data into easy-to-understand deliverables.
We are headquartered in Dubai, UAE, and have offices in the US and India. In addition to our in-house research team, we also have a team of field consultants that connects with stakeholders across the value chain to source information that matters. Connect with us and explore how our market research acumen can power your strategy.
---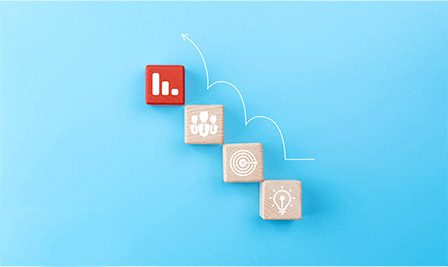 There are thousands of market intelligence companies vying for your attention – choosing one that actually delivers what it promises can be a daunting task.
Use our insights to Plan Ahead
The future is uncertain; it has always been so. It is the amazing intellectual prowess of the human mind that applies a blend of artistic creativity and scientific rigor to take away some of the uncertainty.
Sages and modern-day gurus time and again remind us to let go of the past and not look too far ahead into the future. However, the innate human obsession with analyzing past events and using that information to anticipate the 'likely' future course of events has led to many path-breaking ideas.
We don't have a crystal ball, but we have something more potent and effective – an analytical mind that understands patterns, analyzes events, and connects the dots to see the bigger picture. And, in a world that's transforming by the minute, this knowledge indeed is power; this knowledge indeed is the differentiator between success and failure.
As a provider of data-driven market intelligence solutions across several industries, we, at Fact.MR, take our role very seriously and can hardly afford to sit still when the market around us is so volatile and fast-changing. As our clients expect nothing less than the very best, we seek out top industry talent that shares our zest for growth and a keen passion for learning. Opting for a career with Fact.MR assures you of a challenging work environment where you will get to hone your skills in a dynamic and rapidly evolving ecosystem. The growth potential in our field is limitless, and our people are encouraged to perform to the very best of their abilities. We have experienced professionals working in different industry domains, and we welcome new team members to choose their area of expertise where they believe their star will shine the brightest. Besides getting to work on cutting-edge tools and technologies, a role at Fact.MR will offer you an opportunity to acquaint yourself with the evolving industry trends and study global markets at a deeper level.