5 Leading Plastic Container Manufacturers in the US
Published : 17 May 2021 Industry: Industrial Goods
Plastic container manufacturers are witnessing a spike in demand owing to the rise in requirement for single-use, light-weighted, affordable, and non-reactant packaging. Plastic containers are finding applications across industries from beverages to bottled water. Manufacturers are continuously researching to innovate environment-friendly plastic packaging solutions in order to secure their positions in the long run.
Below mentioned are 5 leading plastic container manufacturers in the US.
Loews Corporation
Loews Corporation is a prominent player in the plastic container market across the United States. The company's net income stood at $261 million as of March 31, 2021. Altium Packaging, a subsidiary of Loews Corporation, in 2020, announced the acquisition of SFB Plastics, Inc., a material handling and packaging manufacturer that specializes in HDPE blow molding of industrial containers.
Altium packaging deals in large format bottles for water coolers as well as small-sized and refrigerator-friendly solutions too. The company's main focus remains on quality, durability, and much more.
Amcor Ltd.
Amcor is a global leader in providing packaging solutions for various industries like healthcare, F&B, home care, personal care, pet care, and so on. The company's expertise lies in developing and producing responsible packaging for all the industries it works with. Amcor reported global sales of USD 12.5 billion in fiscal 2020.
In December 2020, Amcor announced its partnership with 35 leading companies in the consumer goods industry. The partnership aims at significantly reducing plastic waste. With a collective turnover of 1 trillion Euros, Amcor and its partners will be enforcing two new design rules to deliver packaging that is easier and more cost-effective to recycle.
Berry Global Inc.
Berry Global, Inc is a Fortune 500 global manufacturer of plastic packaging products with over 290 facilities across the globe. The company has three core divisions: Health, Hygiene and Specialties; Consumer Packaging; and Engineered Materials. Berry Global provides one of the most extensive lines of container products in the world.
Berry's wide range of open-top containers comes in various shapes and sizes. The company gives you options to choose from the most extensive line of containers that includes- industrial containers, non-round containers, hinged containers, and much more.
Graham Packaging
Graham Packaging is a leading company that works closely with designers, customers and manufacturing partners. The component produces high-quality plastic packaging which is sustainable and affordable.
Graham Packaging was ranked no. 1 out of 54 companies in the ESG Risk Rating Report in 2020 and offers 91% fully recyclable PET and HDPE containers. The company accomplished an 8% reduction in climate change impacts from 2019 to 2020 along with winning the 2020 Innovator Award from the Sustainable Packaging Coalition.
Comar
Since 1949, Comar holds a strong reputation for developing creative, industry-compliant, rigid plastic solutions for the Medical, Pharmaceutical, Consumer Healthcare, Personal & Home Care, Food & Beverage, and other niche markets.
In January 2021, Comar announced the acquisition of iMARK Molding. The acquisition aims at offering best-in-class engineering and custom plastic molding to Comar's customers and supporting its growth objectives in the medical and pharmaceutical segments.
- Request for
More Information

-
Plastic Containers Market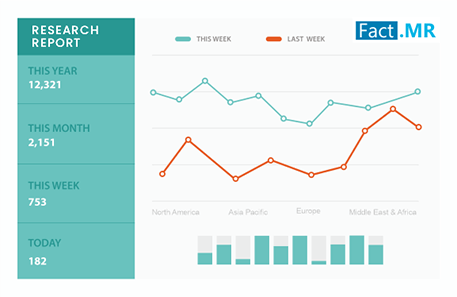 Plastic Containers Market Forecast, Trend, Analysis & Competition Tracking - Global Market Insights 2020 to 2030