New Video Games swayed by Brilliant Cinematic CGI
Published : 01 Jun 2021 Industry: Consumer Goods
Computer generated images have gained a special attention worldwide and have become an intrinsic visual recipe for almost every video game in 2021. The gaming world is widely evolving with advancements from one technology to another. CGI in video games such as 'The Last of Us', 'Son of Rome', and 'Black Flag' are the best examples that took gaming to a whole new peak. The following are some of the latest features added by brilliant cinematic CGI to revolutionize the graphics in video games:
Artistic capabilities and creativity:
The developers are going way too ahead in advancing artistic capabilities as well as creativity in the graphics of gaming. The young along with old are all putting their ideas to resolve into different artistic styles. Creatures that are anticipated to raid the future have been made a part of the game creation to bring in more creativity.
Replacement of 2D by 3D:
Gaming industry is witnessing technological advancements every year. Developers have replaced the 2D technology with 3D technology that offers matchless cinematic realism. Objects are more real in 3D experiences than in 2D which means that the experience is much better than the latter.
Limitless possibilities:
CGI has brought fresh perspectives in new video games. The users no longer have to deal with white pixels over a black screen. The issues of flexibilities in exploiting limitless possibilities are getting changed by artificial intelligence and robots.
Modified Lighting:
CGI has resulted in modifying and improving lighting system in modern video gaming graphics. It has brought perfect lighting feature through technological manipulation of light to bring the desired effects.
The dynamic experience of watching movies developed on CGI (computer-generated imagery) animation has lingered on. Developers of video games continue to draw influence from the CGI landscape used in successful cinematic ventures.
Being the definition of enticing visual recipe for viewers of today, computer generated images have effectively converged beyond media & entertainment industry, calling forth remarkable trends in the field of video games. The evolving settings of global consumer goods sector are expected to adapt to changing visual technologies incorporated by leading video game developers.
New video games are expected to be developed on complex graphics systems used for producing the most captivating forms in the global entertainment industry. Great storylines, appealing characters and personalization in gameplay design are key factors promoting the use of CGI in video games production.
Evolution in video games has been drastic, compared to what people used to play in the late 80s. The technological leap from 2D to 3D still stands on firm ground among video game users. Adoption of CGI in video games is expected to be equally significant.
Commercial success and critical acclaims secured by games such as the Grand Theft Auto series, Halo and Metroid Prime have propelled the application of CGI-based animation in production of video games. Tech startups are venturing out on this trend by creating new companies in the field of video game development.
Recent news also reveal the influence of celebrities in boosting the adoption of CGI in the development of cutting-edge video games. Andy Serkis is one such key Hollywood personality to have individually stepped up to boost constructive transformation in the video game industry through the use of CGI technologies.
After banking incredible box-office success with the new Planet of the Apes series, the British actor continues to master his prowess on motion-cognitive and performance-capturing imaging technology. Games likes "Heavenly Sword" and "Enslaved: Odyssey To The West" have testified the involvement of Andy Serkis in production of new virtual worlds in the realm of video gaming.
According to an announcement made by Imagine Game Network (IGN), Andy Serkis is now producing a new video game series developed on the CGI landscape of Apes trilogy. After gaining acclaimed appreciation for depicting the evolved ape Caesar in the movies such as Dawn of the Plant of the Apes and War for the Planet of the Apes, Serkis is funding a project of Imaginati, a London-based game studio. The new video game series – "Planet Of The Apes: Last Frontier" – will be produced by Serkis, and will also be developed by capturing the actor's performance as Caesar.
Enticing story scenes, flexible player inputs, and critical choice-selecting situations will be the highlight of Serkis' new gaming venture. Branching paths from the plots of last two movies in the series, this new game will also give rise to spin-offs for the franchisee's die-hard fans.
Players will see events as apes and as human characters, each having distinctive behaviours. As the studio readies for launching this game across PlayStation, Xbox and other platforms, video game developers from around the world are growing more inclined towards using actual performers, and capturing their theatrics for producing storylines in their offerings.
- Request for
More Information

-
Video Games Market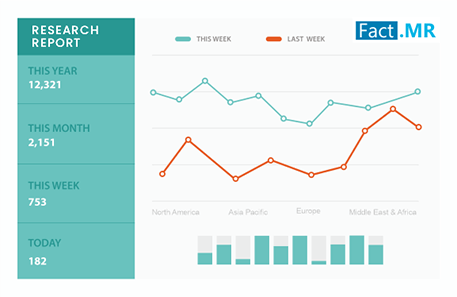 Rising Popularity of Mobile Video Games to Surge the Sales of Video Games Market during 2021-2031