5 Largest Automotive Air Spring Manufacturers
Published : 17 May 2021 Industry: Automotive
The production of automotive air springs has been increasing globally because of increasing trading activities. In the leading nations, the air springs for trucks are in high demand. Air spring falls under the category of automotive air suspension and is an important component of this system. Air suspension systems have increasingly being preferred in various categories of automotive due to their enhanced performance, better cushioning, and relatively high safety features. Automotive air spring manufacturers are strategically and innovatively planning and developing advanced air springs for the end-use industries.
Below mentioned are the 5 largest automotive air spring manufacturers.
SAF Holland
SAF Holland is one of the leading international manufacturers of chassis-related assemblies and components, primarily for trailers and trucks. The company has attained a global image for manufacturing innovative air springs and other parts for trucks and trailers. SAF-Holland launched SAF CBX Top Mount Series which offers a very smooth ride quality and enhances performance with no sacrifice on strength. It has a load-carrying capacity of up to 25000 lbs (11,340 kg) and works well with 14", 15", 16", 17", 18', and 19' ride heights.
In addition to this, on April 28, 2021, the company announced the launch of the new CBXA AeroBeam™ Series of Fixed Frame Suspensions, the lightest weight top mount trailer air suspensions. The CBX AeroBeam Series is the industry's lightest weight line of fixed frame air suspensions and includes 23K, 25K, and 30K pound capacity models.
Hendrickson USA LLC
Hendrickson USA LLC is a leading company committed to serving the transportation industry with innovative products. The company has over 100 years of experience in manufacturing suspension systems. Hendrickson USA LLC focuses internal design of air springs offered in order to ensure high performance and a smooth ride. The air springs undergo heavy testing processes to achieve a low natural frequency.
In August 2020, Hendrickson acquired the Motor Wheel Brake Drum & Crewson slack adjuster business segments. This acquisition will provide a platform for Hendrickson to advance its lightweight drum brake system performance and provide components that will strengthen the existing product portfolio.
Firestone Industrial Products
Firestone Industrial Products specializes in the manufacturing of air springs and has over 80 years of experience in the research and development of advanced air springs in the global market. Firestone works on air springs and related products for commercial trucks and trailers, cars, sport utility vehicles, light trucks, minivans, motor homes, buses, agricultural equipment, rail, and industrial applications.
The company introduced the Airide™ air spring in 1934 after which it has designed and manufactured more air springs for more applications than any other air spring company in the world. This is why Firestone has earned the "World's Number 1 Air Spring" title.
ZF Friedrichshafen AG
ZF Friedrichshafen AG specializes in engineering and primarily works on design, research and development, and manufacturing activities in the automotive industry. The company is a supplier of driveline and chassis technology for cars and commercial vehicles. ZF has 241 production locations in 41 countries. The AIRTRAC suspension from ZF offers a comfortable and reliable overall solution for modern truck chassis. In 2020, ZF Friedrichshafen AG acquired Wabco which is a provider of electronic braking, stability, suspension, and transmission automation systems for heavy-duty commercial vehicles.
BWI Group
BWI Group is a supplier of chassis, suspension, and brake products. BWI Group Air Suspension Modules announced the development to survive extreme off-road conditions along with providing extreme comfort on and off-road.
The company uses a MacPherson strut design in concert with a side load compensated air spring; BWI Group Air Suspension modules make a major part of a complete Air Suspension. In December 2020, BWI Group announced the development of the active roll-control system by combining a second-generation rotary actuator with a unique hydraulic system.
- Request for
More Information

-
Air Springs for Railways, Trucks and Buses Market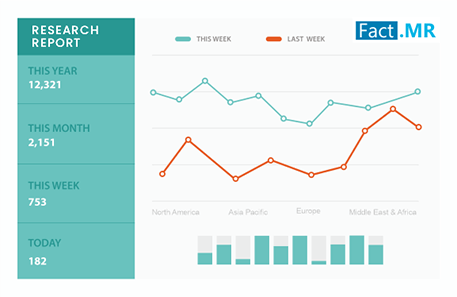 Air Springs for Railways, Trucks and Buses Market By Product (Single Convolute, Multi Convolute, Sleeve, Rolling Lobe and Conical Beads and Clamping Beads), By Vehicle, By Diameter, By Ride Height, By Piston Type, By Sales Channel - Global Review 2021 to 2031