5 Applications of Chelating Resins
Published : 20 May 2021 Author : Sales Industry: Chemical & Materials
Chelating resins refer to a class of ion exchange resins that are used to bind cations and utilize chelating agents covalently attached to a polymer matrix. Such resins form a cross-linking functional polymer with a multi-coordination complex with metal ions. Among the functional groups, there are atoms such as O, N, S, P and As which have unbonded lone pairs of electrons. These resins are found in a wide range of metal removal and recovery applications from the primary recovery of precious metals as well as the removal of impurities that may be present as mere traces. These resins have the capacity to selectively bind polyvalent cations via complexing anchor groups. The structure of chelating resins is more complicated in comparison to that of ion-exchange resins. These have a wide range of applications, some of which are discussed as under:
Removal of heavy metals:
Chelating resins are useful in removing heavy metals from different solutions including both liquid and dry surfaces. These are synthesized by fre-radical copolymerization of iminodiacetic acid with a cross linker N,N' methylene biscarylamide at 70 degree for the removal of heavy metal ions from aqueous solutions. It can also be applied to remove metals from soil. Suppose if the soil is contaminated with heavy metals including radionuclides, it can easily be mitigated by using chelating resins. These are proposed for maintenance therapy of pathologies accompanied by iron accumulation such as hereditary hemochromatosis by chelating the metal ions in GIT and thus limiting its biological availability.
Element Analysis of geological samples:
One of the other greatest applications of chelating resins is that it plays an important part in trace element analysis of geological samples using x-ray fluorescence. For example, if the element analysis of cobalt and nickel is to be done then Chelax-100 is used as a chelating resin to perform the task. The selective extraction of bismuth is achieved by pH control and then it is determined in several geochemical standards samples. In case, the element analysis of gold and platinum metal is to be done, NMRR, chelating resin is used for the specific extraction of gold. In all the cases, the analysis is performed by pressing the resin into pellets and using these pellets as samples of x-ray fluorescence. Sample containing as little as 0.04 ppm gold, 0.2 ppm bismuth and 15 ppm cobalt or nickel are analysed.
Elimination of toxic metal ions:
Chelating resins are used for the removal or elimination of toxic metal ions from water as a function of different concentration time and pH. The elimination of metal ions depends on the degree of cross linking of the chelating resin and a high degree of cross linking results in a lower degree of metal ion adsorption. Chelating resins are highly effective for the collection of of metal ions by batch and column methods. The metal ions adsorbed could be eluted with 2M HNO3 except Co2 + and the resin could be reused. The practical applicability of the chelating resin for the final stage of waste water treatment is recommended for use as a polishing agent.
Ligand Exchange chromatography:
Chelating resins play a vital part in ligand exchange chromatography. Ligand exchange chromatography is a process in which interaction between stationary phase and molecules to be separated occurs during the formation of coordinated bonds inside the coordination sphere of the complex forming ion. Chelating resins facilitates this process of exchange chromatography. Theses resins get complexed with metal ions and serve themselves as the stationary phase for ligand exchange for selective on-line trace enrichment of 2-mercaptobenzimidazole and for the separation of some sulphur containing compounds.
Brine Decalcification:
The chelating resins have also found their application in the process of brine decalcification in the chlor-alkali industry. Decalcification process removes ions that cause hardness. In brine decalcification, such resins accumulates hard materials inside the brine tank and flushes them out through the drain pipe. Chelating resins have unique porosity and surface area that gives it an excellent operating capacity to remove the harmful metal ions including calcium Ca2+, magnesium Mg2+, strontium sr2+, barium Ba2+, nickel Ni+ and protects the ion membrane and electrolyzer cell.
- Request for
More Information

-
Chelating Resins Market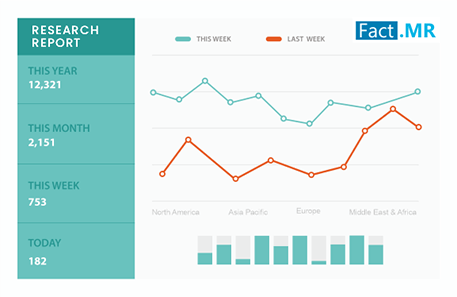 Chelating Resins Market Forecast, Trend Analysis & Competition Tracking - Global Review 2021 to 2031