How to Appeal to Health-Conscious Consumers
Published : 08 Oct 2021 Industry: Healthcare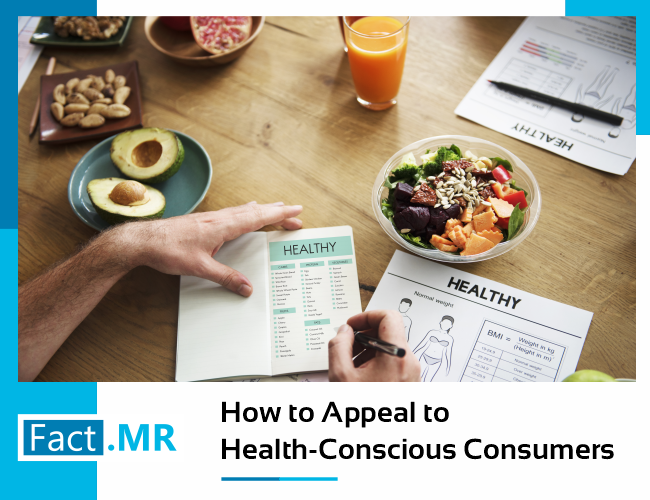 From 2015 to 2017, the health and wellness market grew twice as fast as the global economy. Composed of fields that prioritize personal care, weight management, beauty, and nutrition, the health and wellness market helps shape the way many consumers feel about themselves.
With the right approach, nearly any industry can benefit from the current trajectory of the health and wellness market. Whether you market beauty-related consumer goods, fitness-related foods and beverages, or consumer sports equipment, you can appeal to customers by aligning your brand with the health-conscious causes they care about.
Target a Specific Demographic
Before you begin appealing to health-conscious consumers, take some time to consider your specific demographic. You'll need to change the voice and tone of your appeals to match the concerns of each unique audience. For example, health-related concerns naturally differ between retired senior citizens and college students.
To better tailor your appeal to a specific demographic, take steps to understand how they operate. Improve your demographic-specific marketing through mood board research or market analysis. Learn the preferences, doubts, and tendencies that define their buying habits. Familiarize yourself with the health-related causes they care about, and don't be afraid to include charitable support in your marketing.
When targeting a specific demographic, know that certain products or services will resonate better with specific age groups. For example, the number two concern among Gen Z is environmental protection. In the UK, more than a third of the same population wants to live meat-free by the end of 2021. For this reason, environmental appeals and plant-based vegetarian and vegan campaigns are likely best targeted toward a younger audience.
By contrast, some members of older generations have been more hesitant to adopt a plant-based diet. One study of more than 17,000 individuals found only 2% of the silent generation currently practices a vegan or vegetable-based diet. In comparison, roughly 15% of millennials were 100% vegan or vegetarian, with an additional 6% claiming they'd consider the option in the future.
Avoid Sensationalism
Sensationalism — the use of excitement or shock — can quickly turn health-conscious customers away from your appeal. Dated health-related advertising occasionally resorted to sensationalism to jolt customers into making buying decisions. However, those same customers quickly became suspicious of, and dissatisfied by, brands that couldn't deliver on their larger-than-life claims.
Today, health-conscious customers largely prefer transparent brands that help foster realistic expectations. Instead of resorting to overemphasis or surprise to inspire buyers, appeals to health-conscious customers should maintain an earnest, straightforward approach. Prioritize honesty over fantasy, and be sure to back your claims with evidence. Consider trusting a third-party researcher to verify your claims, and provide customers with access to their findings.
Keep Up With the Science
You can better understand health-conscious consumers if you keep up with the science that's important to them. Stay up to date with the latest health-based information — referencing the same resources your demographic uses — so that you understand their thought process before, during, and after they commit to your products or services.
It might be difficult to find reputable health information on your own. If you're having difficulty knowing which scientific resources you can trust, don't be afraid to consult an authority in the field. Get in touch with a recognized expert, or consult websites with links to reputable, research-backed resources.
Use Terminology Correctly
Even if your products or services do not change, the language your consumers use often does. When you keep up with the same scientific resources your customers do, you'll find many of the same terms they use. You'll be able to layer your marketing with terms and trends that buyers resonate with.
While some terms hold weight in scientific communities, others are overused or contain little meaning. More than manufacturers or sellers, most health-conscious buyers understand the difference between meaningful terms and these "empty" buzzwords.
Buzzwords include terms like "natural flavor," "functional," and "clean" — terms with diluted or changed connotations that no longer reflect their original meanings.
Make it your goal to speak with authority to health-conscious consumers, using vocabulary that accurately conveys meaning. Use concise, forthright language that gets straight to the point. Address customers directly on product packaging, website content, or anywhere else your content is found.
From an ethical perspective, it's also important that you say what you mean. If you're not sure what a specific term means, verify its meaning before including it in your branding.
Collaborate With Other Organizations
If your products or services pair well with the mission of a specific organization, consider a collaboration. Working together with an organization can be mutually beneficial, and allows you to connect with health-conscious consumers on a deeper level.
There are several ways you can connect with specific organizations to further your appeal to health-conscious consumers. Consider offering an affiliate marketing program to one or more organizations, creating partnerships that can help you appeal to additional health-conscious consumers.
Under your affiliate agreement with a health-based organization, you would offer a commission or other benefits to the organization in exchange for affiliation with their brand. Your business would earn valuable public exposure alongside a reputable, health-based brand, helping you gain traction in the eyes of health-conscious consumers.
You could also join forces with an organization to create joint promotional materials, helping to familiarize your target demographic with the best aspects of both your services and their organization.
Partnering with a promotional materials provider can help reinforce your branding over time. Consider taking advantage of a rising reusable water bottle market by placing your logo, tagline, or other valuable information on the outside of the container. Given the current popularity of the sports accessories market, you could also brand sports materials like golf balls, gym accessories, or foam footballs with your messaging.
For an alternative approach, you can always partner with a company that serves similar customers. For example, collaborate with a member of the energy drink market to share relevant wellness information to health-conscious consumers.
Maintain a Holistic Mindset
Even if you're operating in a specific health or wellness niche, it's important to stay up to date with the health world at large. When you take the time to research other aspects of the health science world, you'll develop an informed opinion useful in helping your company change with your customers.
Even if you only provide products or services that satisfy a specific niche, it's in your best interest to remain acquainted with the latest scientific updates. In certain cases, you can even educate consumers on developments in other fields, increasing the usefulness of your brand in their eyes.
Shifts in both the vegan protein market and organic chicken market represent two of the largest changes in the modern health and wellness industry. A rise in plant-based product consumption and increased international chicken trade could affect the sale of your products or services, especially if you sell health-related consumables.
Get Certified
Some health-conscious consumers also like to see that you're taking steps to integrate modern best practices. Consider obtaining a relevant certification or license, one that positively contributes to your brand's accountability.
The exact certifications you obtain will depend on your market. For example, personal trainers and fitness coaches would likely benefit from the NASM Certified Personal Trainer (NASM-CPT) licensure, through which trainers learn client relations, exercise techniques, program creation, and other useful skills.
Even professional dieticians can benefit from certifications that enhance their reputation. You can become a licensed dietician through the Commission on Dietetic Registration, a board that certifies you to assess client needs, develop meal plans, and enforce healthy eating habits.
Deliver on Your Promises
Products that underdeliver — or don't yield the benefits consumers expect — can quickly be replaced by better-performing options. It's important for your customers to receive the effects they expect from your products, as long as they follow any instructions you provide.
Ethically, you also have a responsibility to follow through on the promises you make to consumers. If customers entrust their health and well-being to a specific product or service you offer, there's a large trust element present. Customers trust that you'll protect their vulnerability and deliver results, whether you sell a hand cream, a workout regimen, or a plant-based burger.
- Request for
More Information

-