World's Top 5 Largest Industrial Motor Manufacturers
Published : 07 May 2021 Author : Sales Industry: Industrial Goods
The industrial motor manufacturers are gaining wide importance and experiencing high demand owing to the growing need for high performance motors. Manufacturers are continuously focusing on R&D to develop new and effective electric motors to meet consumer demand. Increasing concerns, such as environmental pollution and regulations, are forcing manufacturers to develop electric motors that reduce vibration and increase efficiency.
The manufacturers are adopting business strategies such as sales contracts, strategic alliances, acquiring technical expertise, product approvals, patents and events, joint ventures, partnership agreements, collaborations, digital marketing, mergers and acquisitions, capacity utilisations, technological advancements etc. to lead the global market for industrial motors. Below mentioned are the world's Top 5 Largest Industrial Motor Manufacturers.
ABB Group
ABB is a leading global technology company that is working towards energizing the transformation of society and industry so as to achieve productivity and sustainability in the future. The company has been a player in the e-mobility market since 2010 and since then it has sold 400,000 electric car chargers in more than 85 markets. Since 2018, AGG group is also the title partner of ABB FIA Formula E World Championship which is a fully electric international car racing tournament.
General Electronics
General Electronics is the world's largest Digital Industrial Company which aims at transforming the industry with the help of software designed machines and solutions that are connected, responsive and predictive. Very recently the GE Renewable Energy announced the supply of 42 units of wind turbines for hybrid projects. This will help India in generating electricity from renewable resources.
Siemens AG
Siemens AG works towards bringing the physical and digital world together for the benefits of customers and society. In the month of April, Siemens AG and Google Cloud came together to cooperate on AI-based solutions in manufacturing. This initiative will help simplify the deployment of artificial intelligence to empower employees and improve the overall quality.
Emerson Electric Co. Inc.
Emerson Electric works with the purpose of driving innovation which will help in making the world healthier, more sustainable, safer and smarter. Emerson Electric provides innovative solutions for customers in industrial, commercial and residential markets. In December 2020, the Tennessee Valley Authority selected Emerson to modernize and optimize its Magnolia power plant which is its five-year, $110 million investment to install digital technologies. Emerson will provide reliable and cleaner electricity as a part of this contract.
Robert Bosch
Bosch, a leading supplier of technology and services, designs its products and services to spark enthusiasm, improve quality of life and work towards a sustainable future. Bosch, Shell and Volkswagen recently came together to develop renewable gasoline with 20% less carbon dioxide emissions. This gasoline will be out for sale at regular gas filling stations in a year's time.
- Request for
More Information

-
Industrial Motor Market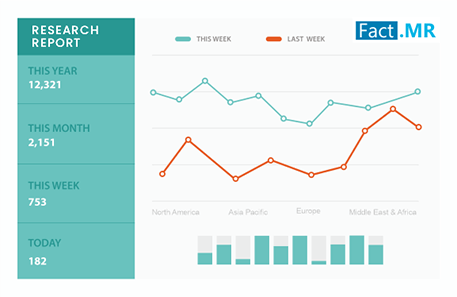 Industrial Motor Market Forecast, Trend Analysis & Competition Tracking – Global Market insights 2017 to 2026