Why Argan Oil is Pegged to be a US$ 6 Billion Market by 2022
Published : 01 Jun 2021 Industry: Food & Beverage
The demand for argan oil is rapidly surging in the US. As it is widely used in the beauty world, manufacturers are increasing its production to meet the growing needs of the customers. The modern generation has become more cautitious about their skincare, beauty, haircare as well as personality grooming which is becoming a key factor in generating its high level of sales in the United States.
Several benefits associated with the use of argan oil such as preventing wrinkles, moisturizing dry and flaky sin, reducing acne effects, solving digestion-related issues, nourishing hair scalp etc are encouraging numerous players in the US to increase the production of argan oil.
John Masters Organics, Conair Corporation, Frontier Natural Products Corporation etc are among the well-recognized US manufacturers that have emerged on the top in the line of argan oil production from the past two years. They are actively producing and distributing argan oil to meet the growing expectations of US population for earning uninterupted profits.
According to a study conducted in 2020 in Clinical Interventions, 'Argan oil is the best treatment for hair damage problems and can fastly enhance hair quality, hairfall as well as dye retention.' Many new researches have proved that the consumption of argan oil can act as a good remedy for treating various medical conditions like high blood pressure, diabetes, epilepsy, atherosclerosis, osteoarthritis etc contributing to increase its production and usage rate.
The demand for argan oil and its related products is rising on a faster note across different regions of the US that the manufacturers and distributors have also started selling it through online modes, speciality beauty shops, drugstores and natural food stores.
Argan oil is a plant oil produced from the seeds of the Moroccan Argan tree. Argan oil is mainly used for manufacturing breakfast products. In addition to its use in culinary, it is also used for cosmetic and health purposes. It is on the back of these factors that the global argan oil market is projected to become a US$ 6 billion market by end of 2022.
Known as Liquid Gold or Miracle oil, because of its properties of healing and enhancing beauty, the oil is rich in Vitamins A, C & E. It also contains antioxidants, linoleic acid and omega-6 fatty acids. Since there has been a shift in consumer preferences towards botanical and herbal ingredients in various products, adoption of essential oils such as Argan oil in food manufacturing is witnessing a spike. The key benefits or Argan oil include,
Lowers Cholesterol
Argan oil is one of the richest sources of omega fatty acids and plant sterols (schottenol and spinasterol) which regulates bad cholesterol levels from inside the intestinal tract. While these properties can be found in both plant and fish oils, research has shown greater effectiveness of these oils as compared to others.
Relieving Arthritic and Rheumatic Conditions
Flavonoids existing in Argan oil have great anti-inflammatory properties, hence used to treat both external and internal problems, besides relieving the pain and swelling of arthritis. Its great linoleic acid content escalates the creation of prostaglandins 1, helping in rheumatologic conditions too. Massaging a few drops of pure argan oil also provides relief from sore muscles and joints.
Helps in Digestion
Culinary grade Argan oil improves digestion as it contains organic compounds which are when added to food increases pepsin concentration in the body's gastric juices aiding in digestion of proteins found in meat, eggs and dairy products. Thus resulting more energy, less hunger, improved weight loss and a healthier body.
Fighting Cancer
The high levels of antioxidants present in the oil help shield skin from free radicals that fight against cancer growth and other diseases and heals.
Healing Acne and other skin conditions
Argan oil offers amazing health benefits for skin including the treatment of mild acne and the healing of acne-related scarring and other common skin conditions like eczema, itchy patches, rashes etc. The oil containing triterpenoids, fatty acids and vitamin E offers great antioxidant properties that help it fight the damages and heal skin cells also preventing from premature aging and its signs.
Apart from skin, the oil also helps protect hair and nails from the damage caused by UV radiations. The saponins in Argan oil help to reactivate the skin cells' ability to regenerate hence improving the skin appearance. The healing power of Argan oil on the skin doesn't stop there, this miracle oil can also be used to prevent stretchmark's from pregnancy.
Overall Hair Care
When applied to hair, Argan oil prevents from all hair troubles by repairing split ends, curing dry & brittle hair, protecting hair from heat styling & hair loss treatment. Unlike many hair products which causes long term damage to hair due to many chemicals contained within, Argan oil enriches the hair and nourish it with nutrients to repair the damage.
Strengthens Nails
The antibacterial, vitamin-E and anti-inflammatory qualities of Argan oil helps to fight off nail and skin infections associated with poor nail health.
Heal Dry & Cracked Feet
The rich properties of Argan oil helps in healing the dry, cracked skin on the feet and heels.
- Request for
More Information

-
Argan Oil Market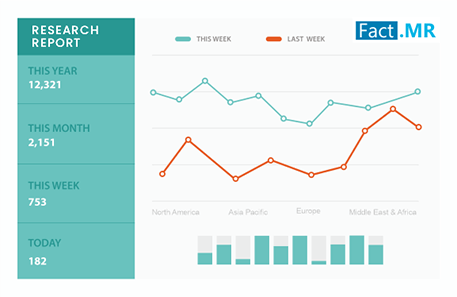 Argan Oil Market By Form (Absolute, Concentrate, Blends), By Grade (Culinary Grade, Cosmetic Grade), By Nature (Organic, Conventional), By Packaging Format, By Application, By Region - Global Market Insights 2021 to 2031