Key Trends in Japan Food Premix Market
Published : 20 May 2021 Author : Sales Industry: Food & Beverage
The Japanese Food premix market is gaining wide traction owing to the mounting instances of appetite loss among the aging population. This has led to the increasing consumption of fortified and functional food. The increasing awareness for nutrition-rich food among health-conscious consumers has led manufacturers to incorporate health benefiting ingredients such as vitamin premixes. Food manufacturers in Japan are utilizing various ingredients to enhance the appeal, flavor, and functionality of food products.
Below mentioned are some of the key trends in the Japanese food premix market.
Increased demand for Pre-Prepared foods
Convenience is what consumers seek in today's world and that is one of the prime factors driving the demand for food premix. According to the Shurui Shokuhin Tokei Geppo, the production of prepared mixes was 300,000 tons in 2019, up 2.4% from 2018. Popular items for 'premix' are pancakes, tempura (batter for frying seafood and vegetables), and okonomiyaki (savory, stuffed pancakes). Premixes are gaining wide popularity amongst restaurants and supermarkets owing to the convenience that they get with them.
Continued Diversification of Diet
Diversification of dietary options is expanding year after year. Manufacturers in the Japanese market are diversifying their product lines to gain more traction. Nippon Flour Mills Co. Ltd., in January 2021, to more accurately reflect its diversification into the production of food ingredients, processed food, and health care products, etc., officially changed its name to NIPPN.
The company's food business includes food ingredients used in manufacturing premixes, the processed food business that manufactures pasta and home-use groceries, the frozen foods business that manufactures frozen dough and frozen pasta, and so on.
Competitiveness in the Market
Food premixes are witnessing a gradual surge in popularity across Japan and the rest of the world. Leading players in the market are adopting key strategies such as acquisitions, mergers, and new product launches, in a bid to boost their sales and increase their market footprint.
For instance, NIPPN has worked on expanding its footprint outside of Japan and now has business operations in China, Thailand, Indonesia, and the United States. Moreover, in 2020, the company completed a new frozen dough production plant in Thailand and is currently building a new premix plant in Indonesia. Expanding in these regions is going to help the company in widening the footprint as well as the business activities and in becoming a reliable supplier of food premix in terms of availability, volume, and delivery.
- Request for
More Information

-
Food Premix Market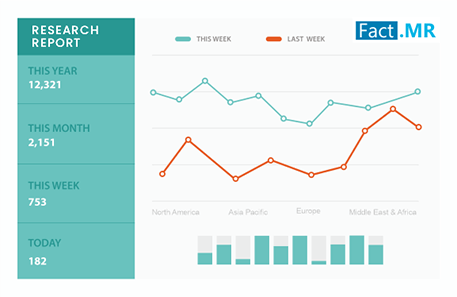 Food Premix Market Forecast, Trend Analysis & Competition Tracking - Global Market insights 2017 to 2026