5 Leading Pharma Blister Packaging Companies
Published : 17 May 2021 Industry: Industrial Goods
Pharma blister packaging is one of the latest innovations in the medical packaging market. The demand for tamper-evident and convenient packaging is increasing the demand for blister packaging. The blister packaging comes with various advantages like preventing the medical devices and medicines from oxygen, odor, and moisture along with enhancement of their shelf life. It is used in various industries like
Below are 5 leading pharma blister packaging companies.
Wasdell Group
Wasdell Group is a top end-to-end supply chain service provider enabling critical medicines supply across the globe. The Wasdell Group offers the customers all the clinical to commercial supply and focuses on flexible, small-batch packaging and oral liquid manufacturing.
The company manufactures blister packaging using Noack 760, 623, and 920 blistering machines. With the in-house tooling design and production, Wasdell manages to meet their customer's needs quickly and efficiently. Designing, modifying, and manufacturing new blister packing formats to meet customers' requirements is what makes the company different from others in the market.
Klöckner Pentaplast Group
Klöckner Pentaplast Group offers complete protective packaging portfolios of high-quality products, including both rigid films, rigid thermoformed trays, and flexible films, and holds a high reputation for outstanding service. At Klockner, the research and development (R&D) teams, packaging professionals, and multi-discipline experts work together to offer amazing packaging solutions.
Klockner Pentaplast announced the launch of kpMax, a four-layer structure blister packaging, for oxygen and moisture sensitive pharmaceuticals products. The packaging has benefits such as 30% higher production output, minimizes blister card size which reduces secondary packaging while requiring minimum transition cost.
Aptar Group
Aptar Group is a prominent player in the material science and active packaging solutions market. The company works to improve everyday life for people everywhere and offers dispensing drug delivery, and active packaging solutions. In early 2020, AptarGroup Inc. announced the launch of its Active-Blister packaging solution that has the capability of combining moisture absorption and oxygen scavenging properties. This Activ-Film product provides end-users with a well-thought solution for pharmaceutical products.
Amcor plc
Amcor is a global leader in providing packaging solutions for various industries like healthcare, F&B, home care, personal care, pet care, and so on. The company's expertise lies in developing and producing responsible packaging for all the industries it works with. Amcor reported global sales of USD 12.5 billion in fiscal 2020.
Amcor launched Formpack® cold form pharmaceutical blister packaging that provides an impermeable barrier to moisture, light, oxygen, and other gases. Formpack® cold form offers extended shelf life and long-term de-lamination resistance.
Skyepharma
Skyepharma is one of the key players in the drug development market and serves the global pharmaceutical, biotech, and consumer health industries by delivering oral technologies. The company's packaging solutions are trusted by major players in other industries. The company works with advanced technology that can manufacture up to 210 blisters and cartons/min. In early 2021, Skyepharma announced its new oral solid dosage forms with the acquisition of a stick-pack filling line. This technology is compatible with complex formulations.
- Request for
More Information

-
Pharma Blisters Packaging Market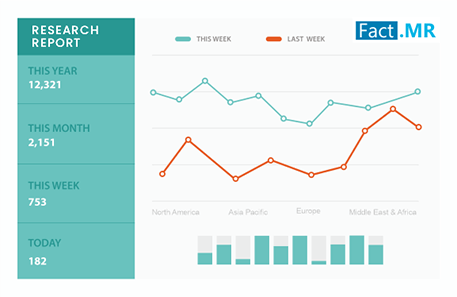 Pharma Blisters Packaging Market Forecast, Trend Analysis & Competition Tracking - Global Review 2017 to 2026