Foot Orthotic Insoles Market to Hit US$ 4 Bn in 2026; Custom-made Products to See Superior Sales, Concludes Fact.MR
Foot Orthotic Insoles Market
Published : 26 Mar 2020 Industry: Healthcare
Factors such as obesity, and changing lifestyle are fueling the prominence of bone-related disorders including, osteoarthritis, rheumatoid arthritis, and juvenile arthritis. Sudden collapses due to weakened sensory capabilities of the foot are the primary reason of injuries among the geriatric cohort. The same is applicable for individuals having diabetes.
Foot orthotic insoles are beneficial in foot alignment, or unload points of pain and pressure. As per the Fact.MR's study, the worldwide sales of foot orthotic insoles will surpass US$ 4 Bn in 2026. Technological advancements, spurred by upsurge in R&D projects, are expected to remain critical in shaping market growth in the coming years. Notable shift towards online sales channels would further boost value creation.
Key Takeaways of Foot Orthotic Insoles Market
Custom foot orthotic insoles continue to account for greater revenue share as they possess clinically proven benefits over prefabricated products.
Adults are set to be the primary customers of foot orthotic insoles, capturing around 70% of total market value; adoption among pediatrics to slide gradually.
Rise in caseloads of diseases – diabetes, foot ulcers, and arthritis – is fueling the application of foot orthotic insoles for medical purposes.
Hospitals & specialty clinics translate to greater sales of foot orthotic insoles, owing to presence of skilled professionals and proper healthcare infrastructure.
North America would continue its hegemony, attributable to tech-driven advancements in healthcare industry, and conducive government policies; APAC's market to emerge as fastest-growing.
"Manufacturers are exploring new substrates such as thermoplastics and carbon composite fibers to develop foot orthotic insoles. Further, they are employing innovative technologies including, 3D bioprinting, and computer-aided fixation of foot orthotic insoles, as they offer benefits of decreased complications, and better shelf life", says Fact.MR analyst.
Manufacturers to Target Custom Foot Orthotics Insoles for Better Margins
As the healthcare sector undergoes tech-enabled transformations, customers are expecting a greater level of customization in foot orthotic insoles. Custom foot orthotics insoles are specifically designed to fit perfectly to the feet of the customers, providing support and comfort. They are manufactured after a thorough evaluation of the foot structure of the customer.
Custom foot orthotic insoles are effective in relieving conditions such as lower back pain, leg fatigue, heel pain/plantar facilities, and other foot conditions associated with diseases including, diabetes and arthritis. For instance, according to PLOS ONE, custom- made foot orthotic insoles decrease tibial and head acceleration rates versus the prefabricated variant.
Market players putting greater emphasis on product customization will be well placed to significantly increase margins, revenue, and profit.
Looking for More Valuable Insights?
Fact.MR, in its recent study, offers an extensive analysis of the foot orthotic insoles market, offering historical demand data and projection figures for the period, 2020-2026. The study highlights key insights on foot orthotic insoles on the basis of product (Prefabricated, and Custom), user age group (Adult, and Pediatric), application (Sports & Athletics, Medical, and Personal Comfort), distribution channel (Drug Stores, Hospitals& Specialty Clinics, Online Stores, and others) and across key regions (North America, Europe, Asia Pacific (APAC), Latin America, and Middle East & Africa (MEA)).
About the Healthcare Division at Fact.MR
Our healthcare consulting team guides organizations at each step of their business strategy by helping you understand how the latest influencers account for operational and strategic transformation in the healthcare sector. Our expertise in recognizing the challenges and trends impacting the global healthcare industry provides indispensable insights and support – encasing a strategic perspective that helps you identify critical issues and devise appropriate solutions.
- Request for
More Information

-
Foot Orthotic Insoles Market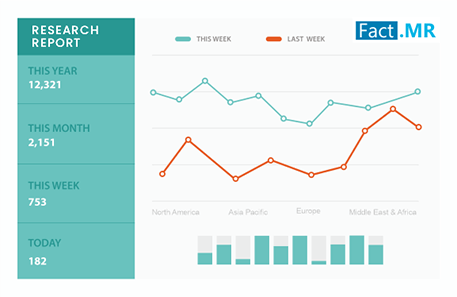 Foot Orthotic Insoles Market By Product (Prefabricated, Customized), By Material (Gel, Thermoplastics, Composite Carbon Fibres), By Application (Sports & Athletics, Medical Prescribed, Personal Comfort), By User (Adults, Pediatrics), By Distribution Channel (Drug Stores, Online Stores) & Region - Forecast to 2021-2031