Leading Companies in US High Purity Aluminium Market
Published : 20 May 2021 Author : Sales Industry: Chemical & Materials
The demand for high purity aluminum witnessed a negative phase because of the restrictions imposed after the outbreak of coronavirus. High Purity Aluminium finds application extensively in semiconductors, especially in chip processing, flat panel display production, thin film production; capacitor foils manufacturing, storage system, and others. The market has shown promising growth, owing to its penetration in the semiconductors industry.
Below mentioned are leading companies in the high purity aluminium market in the US.
Arconic
Arconic is a prominent player in the high purity aluminium market with a keen focus on complex engineering challenges to transform the automotive and aerospace industry. The company works with cutting-edge advanced manufacturing techniques, making its products high in quality, efficiency and delivery objectives for optimum customer satisfaction.
Arconic stands at a leading position in developing and offering aluminium sheet and plate for the aerospace industry to the North American automotive market. The company's aluminium sheet and extrusions are enabling safer, lighter, and more fuel efficient cars and trucks.
JW Aluminium
JW Aluminium is a leading producer of flat rolled aluminium products used in a variety of commercial and consumer applications. The company was founded in 1979 and focused on producing aluminium coils used in home buildings and construction applications. JW has grown immensely since its inception and produces top-quality flat rolled aluminium products for the building products, HVAC/R and transportation segments, including building and Distributor Sheet, fin Stock and aluminium used for automotive component parts.
Alcoa
Alcoa is a global high purity aluminum supplier and its product portfolio includes Bauxite, Alumina and Aluminum. Its Aluminum segment includes aluminum smelting and casting. The company is built on strong values and holds an expertise of 135 years to the world-changing discovery that made aluminum an affordable and vital part of modern life.
In March 2021, Alcoa Corporation announced that it is supplying sustainable aluminum for the wheels on the Audi e-tron GT. The vehicle is the first ever to use metal from a revolutionary technology that eliminates all direct carbon dioxide emissions from the traditional smelting process.
Nature Alu
Nature Alu is committed towards developing sustainability and producing high-purity aluminium. The company offers a world-class environmentally friendly product ensuring low carbon footprint. Nature Alu developed ultramodern manufacturing equipment and processes ultimately offering flexibility and efficiency. The company produces 99.99+% pure aluminum ingots. Nature Alu's high-purity aluminium (P0101 up to 4N+) is a critical material mainly used in the manufacturing of capacitors and the energy storage.
Kaiser Aluminum
Kaiser Aluminum Corporation has been a leading producer of semi-fabricated aluminum products since 1946. Kaiser operates 12 production facilities across North America. The company produces an impressive range of value-added plate, sheet, and extruded products. Recently, Kaiser Aluminum Corporation announced the acquisition of Imperial Machine & Tool Co., a leader in multi-material additive manufacturing and machining technologies for aerospace and defense, automotive, high-tech, and general industrial applications.
- Request for
More Information

-
High Purity Aluminium Market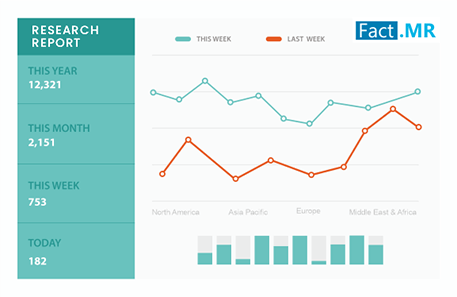 High Purity Aluminium Market, Forecast, Trend, Analysis & Competition Tracking - Global Market Insights 2020 to 2030