Flushable Bath Toiletries – A Dilemma for City Wastewater Facilities
Published : 01 Jun 2021 Industry: Consumer Goods
Flushable bath toiletries including baby wipes, household wipes, facial wipes, cosmetic wipes, tissues, cloth, diaper liners etc are becoming harmful for the wastewater treatment plants and their components by creating blockages into the sewers. These are expected to worsen the conditions if appropriate measures are not taken on time.
Issues such as clogging of drain lines, septic tanks, formation of batbergs, sewer blockages, sewer overflows, breakdown of equipments such as screens and pumps etc all disasters are the potential drawbacks of flushable bath toiletries. According to a recent study conducted at American Chemical Research Association, Every year US spends almost US $ 23 million in fixing the damages caused by flushing such wasteful products. In 2021, New York declared in public that it has spend over $ 13 million in the previous year to remedy wipe related problems with its wastewater plants. It further added that with every passing year, the expenses are rising with more such increasing cases.
Strict guidelines have been issued by the government to tackle this serious issue. The government has made it clear that even the disposable wipes, facial wipes, baby wipes, toilet papers etc which are labelled as 'flushable' should not be flushed at all as it leads to the formation of clogs and backups becoming a major dilemma for city wastewater facilities.
Therefore, companies should not mention 'flushable' on any of their products because even the flushing of eco-friendly wipes and other toilet-related items can result in big dilemmas. Manufacturers not adhering to the regulatory framework made by the government would be subjected to harsh punishments as well as fines. It has been found, that the companies in 2021 are clearly stating that their products should be disposed in dustbins rather than flushed.
One-use nature of common consumer products such as baby wipes, deodorant wipes, or bath & shower toiletries has been misdirected in terms of their disposal. Many consumers would agree to flush such wipes and toilet papers instead of putting them out in the dumpsters. Unfortunately, a cumulative aftermath of such practice has rendered operational hindrance in the wastewater facilities of a small town in the US.
Recent reports reveal the issues caused by rising presence of flushable wipes & bath toiletries in the wastewater treatment facility of Keene. Based in Kentucky, Keene is a small town of Jessamine County that holds the population of not more than 8,000. Being a small town, the city's administrative center is divided across a few villages and downtown localities. However, the wastewater treatment facility deployed across this town handles the toll of used water flowing from parts of Keene.
Air Diffusers laden with Wipes
According to recent reports, the wastewater facility in Keene is being facing problems while segregating the flushable wipes during multiple treatment phases. The operator of Keene's wastewater treatment plant, Bob Bishop recently invited news personnel to reveal the damaged condition of air diffusers used in the facility.
These conditions exhibited how air diffusers laden with waste materials (majorly disposable wipes) were malfunctioning the overall treatment operations in the facility.
The preserved chamber at the wastewater treatment plant in the City of Keene makes rumbling noises to treat more than 40 thousand gallons of wastewater and sewage churn.
One of the key component of this facility include air diffusers that inject air into liquid to segregate the sand, gravel and inorganic contaminants through primary centrifugation process. As these materials settle at the bottom of filtration tanks, the wastewater above moves ahead for further purification.
Poor Disintegrating Ability of Flushable Wipes
Off recently, city employees working at this facility expressed their troubles in cleaning the chamber, which is an annual process, where they came across loads of inorganic scoop laden with waste from baby wipes and other flushable bath & shower toiletries.
These wipes, flushed down through the toilets, were gaining drastic presence in the city's sewer system. Over the last two years, their number had increased enough to cause operational inefficacy in air diffusing chambers.
According to the industrial pre-treatment coordinator in Keene, these wipes are not completely dissolving into the water. Their inability to disintegrate in water, unlike toilet papers, is causing a considerable mess in treatment of the city's wastewater.
Manufacturers of such consumer goods are reaping profits as the sales of such bath and shower toiletries continue to soar due to high preference of adults towards flushable wipes. Unfortunately, the aftershocks of such dumping practices have been faced by the air diffuser in the city's wastewater facility, which is now weighed down by heavy masses of slug materials derived from non-disintegrated bath wipes. Considering such concerns, manufacturers of baby wipes, deodorant wipes, as well as "flushable" general purpose wipes should shift their focus towards adoption of easily disintegrating raw materials.
- Request for
More Information

-
Bath & Shower Toiletries Market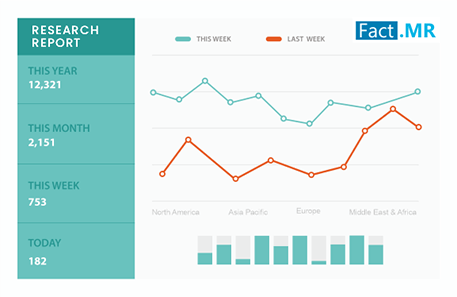 Bath & Shower Toiletries Market Forecast, Trend Analysis & Competition Tracking: Global Market insights 2017 to 2022