The Vegetarian and Vegan Fast Food Market: Is Plant-Based Here to Stay?
Published : 07 Oct 2021 Industry: Food & Beverage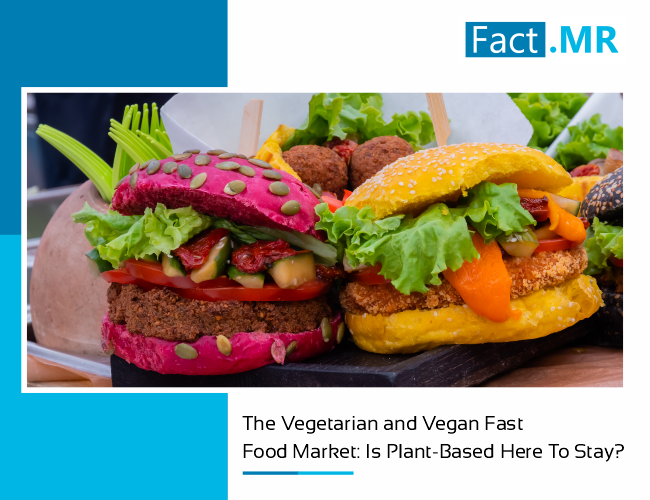 It's safe to say that plant-based products have arrived on the fast food scene. Plant-based meat alone held a $1.4 billion retail valuation at the end of 2020, an appraisal that's expected to continue its upward trajectory.
Fast food chains have rushed to integrate plant-based products as staple menu items. Burger King's alliance with Impossible Foods has seen the Impossible Whopper earn praise from environmentalists and fast food critics alike. On the heels of Burger King's plant-based achievements, McDonalds' three-year partnership with Beyond Meat will help deliver their upcoming plant-based McPlant to waiting U.S. markets.
Across the U.S., restaurants are positioning their marketing strategies to include a focus on plant-based products, from Del Taco's Beyond Burrito to White Castle's Impossible Slider.
Given the success of plant-based menu items in North America, international expansion is the next item on the agenda for several fast food eateries. The vegan protein market is forecasted to keep growing through 2031, driven by a global focus on healthy eating and ethical behavior.
Why Demand for Plant-Based Products Is Rising
Plant-based products remain in demand, years after their initial 2017 introduction to fast food markets. Critics labeling plant-based menu items as "fads" were soon proven wrong by informed customers, returning to re-purchase their plant-based favorites over traditional menu items. Improvements in health-conscious eating and concerns for animal welfare both help to sustain the now international demand for plant-based products.
Conscious eating, also known as mindful eating, occurs anytime you prioritize your own well-being when selecting and consuming foods. As consumers grow aware of the artificial ingredients and excessive calories present in typical fast food products, they migrate toward healthier options. Many brands — eager to continually deliver meals their customers want — have begun preemptively offering healthier menu items.
The treatment of animals farmed for food has always been a widely debated topic. Informed consumers have begun to raise concerns for the welfare of the animals sourced for fast food meals, which is another reason behind the demand for plant-based alternatives.
Many customers who understand their impact on the fast food market are now opting for plant-based foods because of their stance on the ethical treatment of animals. Initial research indicates that the prevalence of plant-based foods may help save the lives of a quarter-million animals each year.
Some customers choose plant-based products simply because of the convenience. Plant-based foods typically cook faster and are less expensive than meat-based menu items.
The vegan baking ingredients market has seen a similar uptick in overall popularity. Many plant-based baking ingredient manufacturers have been forced into large-scale production to accommodate new demands for vegan bakery goods.
Convenience Over Sustainability
In certain cases, fast food restaurants adopted plant-based foods as a matter of convenience over sustainability. Employees can sometimes prepare and serve plant-based meals faster than traditional options, since meat generally takes longer to prepare.
Chains eager to adopt the plant-based model should remain wary of potential pitfalls. If a fast food eatery immediately transitions to a plant-based model without sufficient research and market testing, it might turn away core customers.
As long as restaurants don't over-commit to the plant-based model until they see initial success, they should remain profitable as they introduce new menu items.
Despite the challenges restaurants face in "going vegan," plant-based options are steadily changing current markets. Growing lactose intolerance and widespread health benefits often make plant-based foods a matter of convenience, while sustainability comes in as an added benefit.
What If Brands Just Go Organic?
The meat in many fast food products is processed, or modified to improve taste and extend shelf life. Processed meat represents 22% of all meat consumed in the U.S., a figure plant-based manufacturers look to curb.
Instead of adopting plant-based products, some fast food chains have considered organic options. Growth in the organic chicken market alone could offer massive potential for restaurants looking for an alternative to processed meats. However, issues with pricing, product availability, and product longevity still make plant-based food items more profitable for brands than a full-scale organic transition.
Organic products are not treated with synthetic chemicals during any stage of their harvesting. While chemicals may make non-organic fast foods more dangerous, they also help lengthen the product's shelf life. In general, these restaurants tend to prefer products with longer shelf lives, providing a longer window for potential sales.
Fast food restaurants succeed because of low prices and fast service. Unfortunately, organic foods do not play well in a fast food environment.
Organic ingredients often require a longer delivery process, since shipping organic products takes several extra steps. Organic foods must be delivered in pre-cooled vehicles, and the majority of organic products can only be shipped alongside other organic products to avoid potential cross-contamination.
Pricing is also an issue many fast food restaurants face when considering organic and non-organic options. In areas where limited availability of organic ingredients drives prices higher, fast food restaurants would be forced to raise pricing above consumer comfort levels.
Despite a strong processed meats market in the retail sector and the allure of healthy organic products, plant-based options represent a clear-cut upgrade for the fast food industry.
Will Plants Ever Infiltrate Fast Food Chains?
The continued success of the plant-based food market indicates strong consumer preferences for health-conscious options. As fast food customers trend toward plant-based options and away from processed meats, global health stands to benefit.
Consumption of plant-based foods has heightened considerably in recent years, with retail sales up 27% in a single year. On a national level, 47% of Americans reported eating more plant-based foods during the pandemic. During the same time frame, 43% of Americans consumed less meat.
This trend toward nutrient-dense, plant-based foods can yield serious benefits for many Americans. The right plant-based foods offer sufficient daily protein, in addition to valuable antioxidants. A vegan diet can also help you avoid excessive meat consumption that may lead to health consequences like colon cancer, cardiovascular disease, and heightened blood pressure.
If consumers continually support vegan and vegetarian options, these restaurants will only expand their use of plant-based ingredients. The future of fast food — and its on-the-rise use of plant-based products — could look a lot like agricultural sustainability, healthy shared eating habits, and the ethical treatment of animals.
- Request for
More Information

-
Vegan Baking Ingredients Market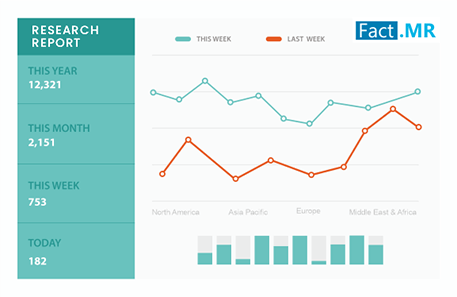 Vegan Baking Ingredients Market Forecast, Trend Analysis & Competition Tracking - Global Market Insights 2018 to 2028