Global Bath Market: 5 Key Trends Shaping the Landscape
Published : 01 Jun 2021 Industry: Consumer Goods
The modern bathrooms of 2021 are smart, luxurious and are designed in such a way that provides comfort, relaxation and ease to the users. The most recent trends in the global bath market are discussed below:
One of the best trends in global bath market is the innovation of digital faucets. It is a touchless technology that uses infrared technology that reads the user and turns off when it senses that hands are not under the faucet. It reduces tap flow and digital temperature control settings to conserve money and water.
Smart showers can be controlled remotely by simply using a mobile application. Recently, new voice control functionality has been added to it to allow the users to control it using voice commands to Amazon Alexa, Apple Home-kit and Google Assistant.
A new and most recent innovative creation is smart bathroom mat which is proclaimed to be the first mat that can weigh a user. It measures weight and body mass index to provide beneficial health insights to the user. Mobile application can be used to see the information generated by the mat.
Consumers are growing increasingly conscious about the effects and impacts of their buying selections on society and the environment. Nowadays, consumers select products after gaining information about the background of its manufacturing, such as ingredients and raw materials used.
Owing to rising consumer awareness, manufacturers have been hard-pressed to offer products that resonate with consumers.
The bath market includes all personal care products is geared towards this trend. As the global bath and shower toiletries market is expected to reach nearly US$ 50 Bn in revenues by 2022, manufacturers are looking for existing gaps and opportunities in this market.
For new launches, technology and innovation are the key factors manufacturers are paying attention to. Key trends impacting the global bath market include,
Natural Ingredients
Natural ingredients and organic formulations have become a standard in the market. Consumers are now more well-informed and acquainted with the chemical ingredients in cosmetic products. Using familiar and natural ingredients, along with making formulations free from certain chemical ingredients are the key trends in the global bath market.
Consumers are looking for products that offer benefits connected with nourishment. This has led manufacturers to launch products which are based on vitamins, antioxidants, essential oils, minerals and also probiotics along with the prospects to use ingredients like tea tree, charcoal and super foods. For example, TRESemmé has launched a mainstream Botanique range by using natural ingredients and free-from claims.
Health & Wellness
Health and wellness has remained a key trend in the global bath market, but its impact has become more pronounced in the recent past. Health and wellness products are in demand, and manufacturers who are able to offer products that promote health & wellness are able to appeal to consumer sentiment.
Diet, likewise has vastly affected the industry, with veganism and clean eating a noteworthy focus. There is an opportunity to capitalize on, as more individuals are avoiding items that have been tested on or made from animals.
Multi-pronged Benefits
Showcasing products as having numerous advantages is appealing prospect for manufacturers. The impact of this trend is visible in-shower saturating creams, exfoliating products and focused treatment items for the bath. This is altogether pointed towards arranging for purchasers' chance while guaranteeing that their excellence administration is not traded off. There are opportunities with packaging and showcasing cases to feature the efficient nature of such product.
Anti-aging
Anti-aging has remained a lucrative product segment in the bath & toiletries segment. Anti-aging claims in the skin care division incorporate fading wrinkles, skin firming and moisturizing. There is furthermore scope for brands to strengthen pro-aging messages through publicizing and product packaging. There is a split in the market for more regular bath, shower and soap products to likewise address these worries.
Male Grooming
The men's hair care market is witnessing steady growth, and the opportunity to tap this growing segment is not lost on manufacturers. This is reflected in all through the bath or personal care industry. This has affected massively on the shaving and depilatory market, with longing and retro shaving products normally found in stores.
These were the key trends influencing the bath market globally. As the global bath and toiletries market is estimated to grow steadily in the next five years, a number of opportunities are expected to arise in this segment.
- Request for
More Information

-
Bath & Shower Toiletries Market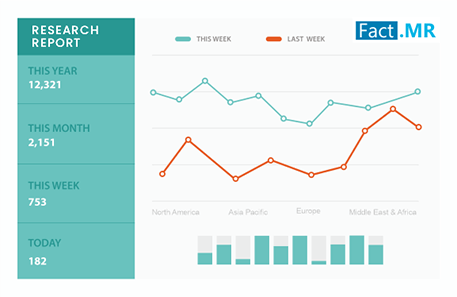 Bath & Shower Toiletries Market Forecast, Trend Analysis & Competition Tracking: Global Market insights 2017 to 2022