Food Processing and Snacking Applications to Drive the Cheese Concentrate Market Growth, Says Fact.MR
Cheese Concentrate Market
Published : 20 Nov 2019 Industry: Food & Beverage
Concentrated form of cheese contains high milk fats, proteins, vitamins, and minerals. Proteins that are present in cheese concentrates make cheese the most in-demand ingredient for flavoring various food products. Cheese concentrates also have high quantities of calcium and phosphorous compounds, which are important to maintain bone health in humans. Besides, micro-level nutrients present in cheese concentrates such as water soluble and fat soluble vitamins, boost the value of foods and act as health boosters. This is resulting in the rising usage of cheese concentrate in food products as a flavoring ingredient as well as a supporting nutritious ingredient.
Diverse Applications of Cheese Concentrate to Bode Well for the Market
Cheese concentrate is offered in paste & powder forms and can be effortlessly blended with additional ingredients to produce several different food products such as dips, breads & cakes, sauces, and snacks. Cheese concentrate is used in different varieties of food products such as items made from several types of cheese-based sauces, processed cheese, bakery foods such as flavored breads, breadsticks, cheese crackers, cheese croissants, and ready-to-eat products such as pastas and noodles, risotto, and macaroni. Several other savory snack products such as cheese crisps, cheese puffs, cheese nachos, and cheese popcorn utilize cheese concentrates. Cheese concentrates can be used in several types of dressings for different varieties of flavored dips, salads, and low-fat food items. These diverse applications of cheese concentrates have resulted in notable growth in their consumption.
Consumers across the globe are looking for ready-to-eat food and easy-to-make products, due to their fast-paced lifestyles. Upsurge in the consumption of ready-to-eat food products and savory snack items is likely to boost the demand for cheese concentrates. Cheese snacks serve as a nutritious, quick, and ready-to-eat breakfast alternatives, for example, cheese concentrate cereals and rolls, especially for working population. This has resulted in an upsurge in demand for cheese concentrate, prominently in the ready-to-eat food and bakery food product sectors.
Cheese concentrate usage in the production of savory snacks as well as bakery food products has been growing considerably owing to the availability of several flavors of easy to blend cheese concentrates in the market.
Functional Snacks and High Protein Diets Will Bolster the Demand
As manufacturers are doing several experiments, they are coming up with new varieties of food products, which are rich in protein and few other health-beneficial contents. Moreover, the trend of gourmet cuisine, as well as fine and luxury food items has stimulated manufacturers to innovate their food products in order to fulfill consumers' distinct taste preferences. Furthermore, evolution of cheese concentrate is likely to escalate the demand for cheese concentrate, prominently in cafes, hotels, and restaurants. Growing demand for food products with gourmet and artisanal cheese concentrates is likely to bolster the cheese concentrate market growth over the forecast period. The upsurge in retail outlets is resulting in easy accessibility of cheese concentrates, which is further anticipated to show worthwhile growth prospects for prominent producers during the forecast period.
Consumers across different geographies across the globe are becoming aware of healthy food and are quickly shifting their diet patterns, which is likely to escalate the consumption of protein-rich cheese concentrates. Escalating consumer awareness for anti-aging, weight loss, and other health-related concerns through the intake of natural protein is compelling many producers to provide protein-rich food stuff with numerous health benefits.
As per consumer preferences, prominent manufacturers of cheese concentrate have started shifting towards the production of nutritious food products. This trend is expected to gain traction in the coming years and compel manufacturers to upgrade the quality of their products to cater to the needs of consumers.
- Request for
More Information

-
Cheddar Cheese Market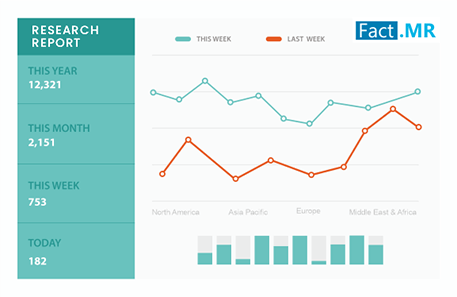 Cheddar Cheese Market Forecast, Trend Analysis & Competition Tracking - Global Market Insights 2019 to 2029