Synthetic Psychedelic Drugs to Account for 3 Out of 4 Sales through 2031: Fact.MR
Published : 18 Oct 2021 Industry: Healthcare
As per the latest revised industry analysis by Fact.MR, a market research and competitive intelligence provider, the global psychedelic drugs market was valued at around US$ 476 Mn in 2020, and is expected to exhibit a CAGR of 7.8% over the forecast period (2021-2031).
According to the World Health Organization, approximately 20% of the world's children and adolescents have a mental health condition, as per a 2019 report. As per the WHO 2021 fact sheet, depressive disorders are a common illness throughout the globe, with an estimated 3.8% of the population affected, including 5% among adults and 5.7% among adults older than 60 years.
This increasing prevalence of mental illness over the previous 5 years has brought into light the topic of management of such disorders with the aid of medical and professional assistance. Availability of prescription medicines for specific indications has proven to be invaluable; however, the side-effects associated with the intake of SSRI medications may be a positive gateway for alternate drug formulations.
Psychedelic drugs and compounds for medicinal applications, such as Johnson and Johnson's Spravato (esketamine) for the treatment resistant depression, are setting up a pathway for new treatment solutions. Psychedelic drug formulations for indications that are not responsive to conventional treatment methods as well as their effective approach to illness and recovery have led to advanced clinical research practices. However, the regulatory scenario may not comply with current research activities for psychedelic drugs.
Management of illnesses with psychedelic drugs is not only linked with the medical aspect of treatment. It is also associated with the enhancement of perception, based on its long-lasting and effective treatment. The psychedelic drugs industry is expected to witness steady growth throughout the decade owing to regulations regarding restricted drug classes and extensive clinical research on these compound's safety and efficacy.
Key Takeaways from Market Study
By source, synthetic production is expected to hold 75.6% market value share by the end of 2031, primarily due to the availability of active pharmaceutical products for formulations.
By therapeutic drug, psilocybin is expected to hold over 43% market share through its success in clinical trials for a varied range of mental health indications.
Based on indication, depressive disorders are leading factors for market growth and are subject to increase their impact to 22.3% share over the forecast period.
Medications with oral route of administration lead the psychedelic drugs market and are expected to progress at a CAGR of 6.6%, in the form of capsules, tablets, and liquids.
Hospital pharmacies dominated the market with a share of 56.1% in 2020.
By region, North America is set dominate the global market with a value share of around 60% by end of 2031. Europe is slated to be the second-largest leading market with a value share of 21.5%.
"Changes in regulatory scenario related to restricted drugs and increasing R&D on psychedelic medicinal formulations are expected to present progressive clinical initiatives as an alternative to pre-existing solutions," says an analyst of Fact.MR.
Market Competition
Research & development activities, collaborations, sponsorships, and partnerships have emerged as key growth strategies being adopted by industry players. By focusing on these strategies, key stakeholders are expanding their geographic footprints and strengthening their existing product portfolios.
In August 2020, Janssen announced U.S. FDA approval for the SPRAVATO® (esketamine) CIII nasal spray, meant to treat depressive symptoms in adults suffering from major depressive disorder with acute suicidal behaviour.
In 2016, NUPLAZID, an ACADIA pharmaceuticals product, was approved in the U.S. as the first and only treatment for hallucinations and delusions associated with Parkinson's disease psychosis.
What Does the Report Cover?
Fact.MR offers a unique perspective and actionable insights on the psychedelic drugs market in its latest study, presenting historical demand assessment of 2016 – 2020 and projections for 2021 – 2031.
The research study is based on the source (natural and synthetic), therapeutic drug (psilocybin, LSD, MDMA (3,4-methylenedioxy-N-methylamphetamine, N,N-dimethyltryptamine (DMT), and ketamine), indication (depressive disorders, PTSD, substance abuse disorders, OCD, Alzheimer's dementia, cluster headaches, terminal cancer distress, anorexia and obesity, personality disorders, and anxiety), route of administration (oral, injectable, rectal, nasal, and transdermal), and distribution channel (online pharmacies, hospital pharmacies, and retail pharmacies), across seven key regions of the world.
Fact.MR's Expertise in Healthcare
Our expert team of industry analysts comprising management graduates, medical professionals, engineers, and project managers provides insights on emerging therapy areas, diagnostic tools, medical devices and components, reimbursement and market access, biotechnology, and life science research products and services to equip decision-makers with sound inputs and strategic recommendations. Click here to learn more about how we zero in on the critical aspects of this industry.
For more information, refer to our market research report or contact the PR author.
Shambhu Nath Jha
Fact.MR
Sr. Consultant - Healthcare
E-mail: shambhu@factmr.com
- Request for
More Information

-
Psychedelic Drugs Market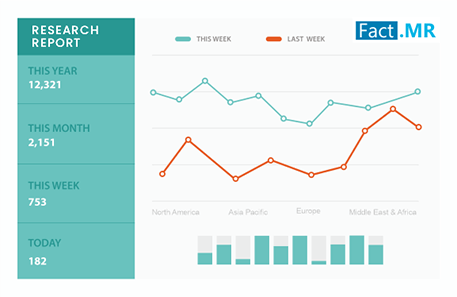 Psychedelic Drugs Market By Source (Natural Psychedelic Drugs, Synthetic Psychedelic Drugs), By Therapeutic Drug(Psilocybin, LSD, MDMA, DMT, Ketamine), By Indication, By Route of Administration - Global Forecast 2021-2031