Global Breast Surgery Retractors Market to Expand 1.2x, to Surpass US$ 328 Mn by 2025, Projects Fact.MR
Global Breast Surgery Retractors Market
Published : 31 Mar 2020 Industry: Healthcare
Breast Cancer cases have registered an uptick since the past few years. Projections indicate that around 12% of women develop invasive breast cancer over. Moreover, the risk of breast cancer is directly proportional to age, the possibilities of malignancy increasing with each passing year. An increasing elderly female population is therefore anticipated to burgeon the market for breast surgery retractors.
In addition, inclination towards femininity among middle-aged and reproducing women has resulted in an uptick in cosmetic breast enhancement procedures. This, combined with technological advancements in surgical equipment, is also anticipated to invigorate the global breast surgery retractors market. Projections indicate a market expansion of 1.2X, reaching a value of US$ 328.68 Mn in the forecast period (2020-2025).
Key Takeaways of Global Breast Surgery Retractors Market Study:
Single-arm retractors are forecast to hold a major chunk of the global breast surgery retractors market in the forecast period. More than nine out of ten surgeons are anticipated to use these, owing to increased hospital initiatives to ensure safety during minimally invasive breast surgeries.
By usage, Re-usable retractors are anticipated to dominate the global breast surgery retractors market (~70%). Convenient usage, lower upfront and life-cycle cost, sterile packing and procedure specific design are set to drive the segment's growth.
In terms of procedure, plastic surgeries are anticipated to account for a majority of the market share, amounting to two-fifth. Demand for cosmetic procedures such as breast lift and breast augmentation is a key growth driver. Following behind is the lumpectomy segment, projected to expand at a CAGR of 3.3% in the forecast period. Fast recovery and effective prevention of recurrence of malignancy are anticipated to bolster market growth.
Hospitals are set to gain traction in usage of breast surgery retractors, owing to rising prevalence of breast ailments and cosmetic surgeries. The segment is anticipated to hold more than half of the global breast surgery retractors market during the forecast period.
Region-wise, North America shall remain the kingpin of the global breast surgery retractors market, constituting more than two-fifth of the overall market share. Rising plastic surgery procedures and awareness about aesthetic surgeries shall augment demand in the North American market. Asia-Pacific also shows moderate growth prospects, registering a CAGR of 4.3%. This is attributed to growing number of breast cancer patients, increased plastic breast surgeries and a rising pool of oncologists.
"The global breast surgery retractors market demonstrates a positive growth outlook in the future. An uptick in surgical procedures to cure breast cancers, as well as cosmetic enhancement for aesthetic purposes has propelled manufactures to invest in proprietary technology for surgical retractors," infers a Fact.MR analyst.
Technological Advancements to be Growth Catalyst for Key Market Players
A large number of companies are present in the global breast surgery retractors market. Some prominent players include Integra Lifesciences Corporation, Medtronic, CooperSurgical Inc. and Invuity, Inc., Hayden Medical, Inc., B. Braun Melsungen AG, Black & Black Surgical, Inc., OBP Medical Corporation and Medicare Surgical Products. The market, therefore, is highly fragmented.
These players have invested in proprietary technology to increase their market presence. For instance, Invuity, Inc., offers intelligent photonics technology with intra-cavity illumination. Christened Eikon® LT, this illuminated retractor system provides all-in-one illumination and retraction and multiple blade sizes to accommodate varying patient anatomies and surgeon preferences. Its smooth blade edges also reduce tissue trauma.
Similarly, Medtronic, Inc. manufactures the RadiaLuxTM Lighted Retractors. It is a single-use, cordless illumination device for breast and abdominal procedures. The device is equipped with interchangeable blades, optimized for access in advanced breast surgery.
Looking for more information?
The research study on the global breast surgery retractors market by Fact.MR incorporates an unbiased assessment of key factors and trends responsible for shaping the landscape of the global breast surgery reactors market over 2020-2025. It includes a detailed assessment of key parameters that are anticipated to exert influence during 2020-2025. Market statistics have been presented on the basis of product type (Single-arm Retractors & Double-arm Retractors), usage type (Disposable Retractors & Re-usable Retractors), breast surgery procedure (Mastectomy, Lumpectomy, Plastic Surgery & Breast Reconstruction) and end user (Hospitals, Ambulatory Surgical Centers and Gynecology Clinics) across five major regions.
Fact.MR's Domain Knowledge in Healthcare
Fact .MR's healthcare and research professionals guide organizations at each step of their business strategy by helping you understand how contemporary influencers impact transformation in the healthcare sector. Our expertise in recognizing the challenges and trends affecting the global healthcare industry provides valuable insight and support, helping identify critical issues and constructing relevant solutions. For more information on our deep domain expertise, visit us.
- Request for
More Information

-
Breast Surgery Retractors Market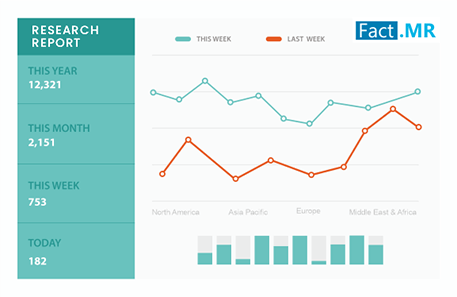 Breast Surgery Retractors Market Product Type (Single-arm Retractors, Double-arm Retractors), By Usage Type (Disposable Retractors, Reusable Retractors), By Breast Surgery Procedure (Mastectomy, Lumpectomy, Plastic Surgery), By Region - Global Market Insights 2020 to 2025