Demand for Lightweight & More Volume Oil Pans from Automotive Industry to Remain Main Driving Factor: Fact.MR
Automotive Oil Pan Market
Published : 29 Jun 2021 Industry: Automotive
As per Fact.MR - a market research and competitive intelligence provider, the global automotive oil pan market is projected to expand at CAGR of around 5% over the forecast period 2021-2031.
Automotive oil pans are a critical component of a vehicle's cooling system. Oil pans for automobiles are usually made from thin steel and formed into deeper sections to hold oil that comes out of the crankcase. They are situated beneath the crankcase and serve as a reservoir for the oil.
To prevent engine oil contamination and leakage, automotive oil pans are constructed as a sealed unit. Composites are now being used in automotive oil pans to reduce total vehicle weight, while also increasing robustness. Due to the rise of the automotive industry, the market for automotive oil pans will see major increase in size over the coming years.
Key Takeaway from Market Study
Structural oil pans is the leading category, mainly used in all types of vehicles. The main reason is that structural oil pans are normally made with one piece cast aluminium material, which adds stiffness to engine block and transmission with high tensile strength and lightweight characteristics.
Commercial vehicles is anticipated to remain one of the fastest growing segments in the oil pan market. Due to lightweight and less noise properties, these pans allow greater performance of vehicles.
Emergence of composite materials in making oil pans that can hold 30% more oil than oil pans made from different materials is being witnessed.
North America and East Asia hold a significant share in the global automotive oil pan market. China is estimated to remain one of the fastest growing markets because of ease availability of raw material and increasing automotive production activities.
Rising demand for automobiles and growing use of lightweight oil pans will have a positive impact on market growth over the coming years,'' says a Fact.MR analyst.
Analysis of Competition
Some of the key players included in the report are Filtran LLC, Yorozu Corporation, Endurance Technologies ltd, Polytec Holding AG, DANA Inc, Ahresty Corporation, Elring Klinger AG, Hwashin Group, Nemak, Mahle Gmbh, Yanagawa Seiki Co. Ltd., and others.
In terms of revenue, top players own a significant proportion of the market share. These businesses have a global brand presence thanks to their adherence to government standards and laws. To increase their market share, leading manufacturers are also improving their technology.
Conclusion
As a result of rising demand in both, developed and developing countries, demand for automotive oil pans has seen tremendous growth in recent years. The market in developing and underdeveloped nations is expected to rise significantly during the forecast period due to increased demand for automobiles.
Find More Valuable Insights
The research report analyze demand for automotive oil pans. The market has been analyzed with the COVID-19 impact, macroeconomic factors, market trends, and market background. As per Fact.MR's scope, the market has been analyzed on the basis of product type, vehicle, material, sales channel, and region. The report gives qualitative and quantitative information on various players in this space. It also tracks the market by both, supply side and demand side.
About Fact.MR –Automotive
The automotive team at Fact.MR covers a broad array of products used extensively in the manufacturing industry. The team has compiled comprehensive market research reports on the key segments in this evolving landscape. In addition to offering syndicated market research studies, the team has consulted clients from all across the globe on their unique, strategic needs. Need help with your next project? Feel free to reach out.
For more information, refer to our market research report or contact the PR author.
Shubham Patidar
Fact.MR
Consultant - Industrial Goods and Automotive
E-mail: Shubham@factmr.com
- Request for
More Information

-
Automotive Oil Pan Market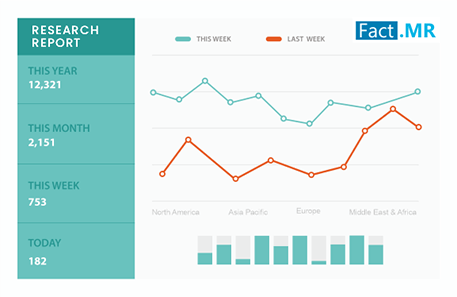 Structural Automotive Oil Pans to Capture Major Chunk of Automotive Oil Pan Market during 2021-2031